Archive for June, 2011
June 30th, 2011 Tristit
FOR IMMEDIATE RELEASE
Contact Tristit:
Goksal Sahin
goksal.sahin(at)tristit.com
PH: +90 533 225 41 81
Tristit Receives Cease and Desist Letter from Apple over Trademark Use
Istanbul, June 29, 2011, Tristit, Inc. a leader in global mobile application development and distribution announced that it received yesterday a cease-and-desist letter from Apple' Inc's United States lawyers requesting that Tristit cease using the  term App Store at Tristit.com, Tristit's global mobile applications store. After serious deliberation Tristit announced that it will acquiesce to Apple's request and change the term Tristit App Store to Tristit Mobile Applications store.
"We never intended to use an Apple trademarked term  and were only using the term App Store as a description in its most generic sense. We respect Apple's request and look forward to maintaining our historic good relationship with Apple." declared Goksal Sahin, VP Business Development Tristit Group.
To read Apple's cease-and-desist letter:
http://www.tristitgroup.com/LettertoTristit.PDF
About Tristit:
Tristit is an independent global mobile applications developer with over12000 mobile application titles in stock. Tristit reaches through its own mobile applications store at www.tristit.com mobile users in more than 100 countries. Tristit also publishes its mobile applications on the decks of formidable companies such as Google Android Market, Intel AppUp Store, Turkcell T-Store, Getjar, Microsoft WP7 and Amazon Appstore. Tristit has offices in Amsterdam, Ho Chi-Minh City, Istanbul, Jakarta, Seattle and Singapore.
For more information visit: http://www.tristitgroup.com
June 28th, 2011 Tristit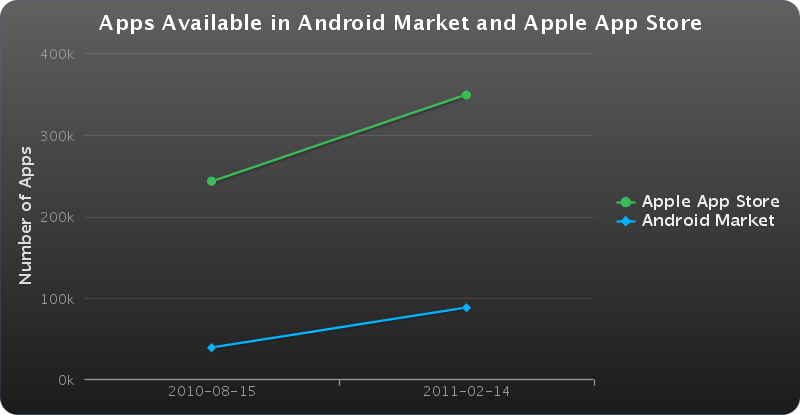 Source: http://memeburn.com/2011/06/the-incredible-rise-of-android-apps/